KARMAMIA Copenhagen is a Danish boutique fashion brand with a love for prints, colours and the perfect fit.
The founder and creative director, Mia Louise Jellig-Nielsen, has a background in journalism and lives in the U.A.E. where all KARMAMIA garments are made locally by the brand's own tailors. This makes for a unique opportunity to make new styles within weeks, making KARMAMIA styles always up-to-date with the latest trends.
The brand is firmly rooted in the Scandinavian minimalism with a hint of the Middle East where the clothes are made. By being part of the daily production KARMAMIA is also able to monitor and guarantee proper production conditions in a way no other brand can.
The aim is to dress women in modern clothes with special attention to the fit and in classic colours and lines – making the clothes usable again and again like a true classic. KARMAMIA wants to make clothes that last more than one season.
Responsible production
We have a different approach for creating beautiful clothes while maintaining responsibility for our planet and the people who live on it. We have our own sewing studio where we engage with our tailors on a daily basis and can vouch personally for every step of the production phase, instead of relying on reports and occasional visits to a faraway production facility. This also gives us a unique opportunity to maintain a running production according to demand, resulting in much less overproduction.
We are using a wide range of materials, focusing mainly on recycled or recyclable materials. E.g. our printed satin is made from 62 % recycled polyester – this is the most eco-friendly fiber, as it can be recycled again and again. The CO2 foot-print for our satin material is appr. 5 kg. CO2 pr. 1 kg. fabric whereas cotton, silk or viscose has a foot-print of appr. 40 kg. CO2 pr. 1 kg. fabric. Our fabrics are printed and coloured in small batches according to demand.
We are committed to creating clothes that can be worn for more than one season and be used in many ways. We strive to create modern classics that can be a part of the wardrobe for many years and used again and again.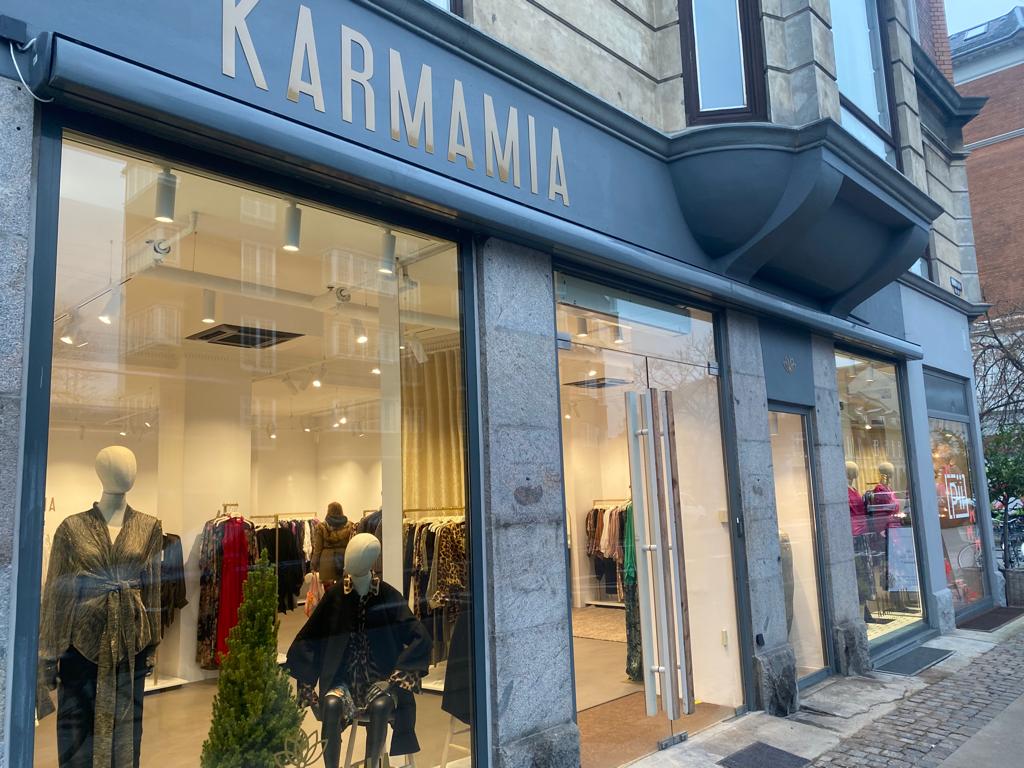 New in