Send us a message from the form below.
E-mail
Feel free to write us in Danish or English via [email protected]
Tel. + 45 78774320 (limited hours, for the fastest response time send us a message in the form above or by e-mail)
Flagship store
Visit our flagship store to view the full collections.
KARMAMIA Copenhagen store
Østerbrogade 96
2100 København Ø.
[email protected]
Tel. +45 78774320, press 3 for the store
Store opening hours:
Monday-Friday 11-18
Saturday 10-16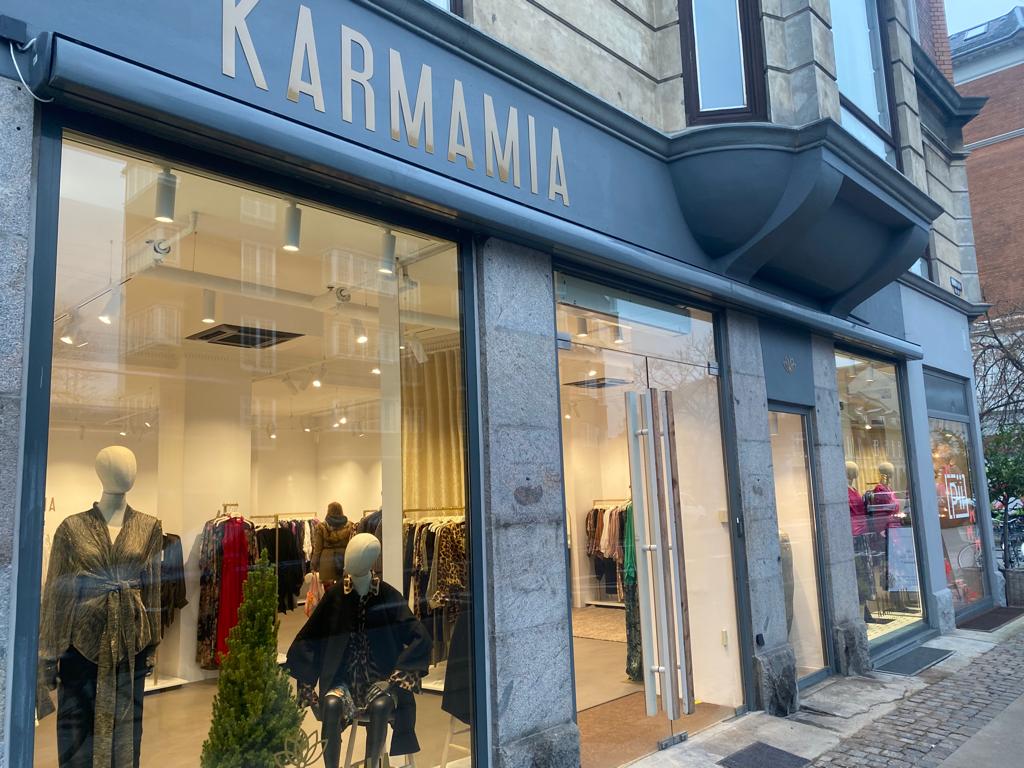 Address warehouse/returns
System Transport
att. KARMAMIA
Kumlehusvej 1
DK-4000 Roskilde
Denmark
Wholesale (B2B)
For our wholesale customers we have agents and showrooms available in a range of countries. For general B2B sales enquiries or if your country is not listed below, please contact:

Rasmus J.-Nielsen
[email protected]
Norway and Sweden:
Cecilie Ross Bonotto
[email protected]
Benelux and international stores:
NAIM Fashion Agency
[email protected]
North America:
Joey Showroom
[email protected]
Denmark:
Peter Schneevoigt
[email protected]
Germany (Hessen/Saarland/Rhineland-Palatinate):
2Agenten
[email protected]
Germany (Bavaria), Austria:
Agentur Steffan Thurow
[email protected]
Switzerland:
Purofashion
[email protected]
Greece:
4 Ever Showroom, Tina Doukas
[email protected]
New in